I haven't done one of these in a long time and that's because the deals were horrible or non-existent. Even though tomorrow is Food Stamps day for some. This is a great way to stock up on Easter Candy and ECB rewards for when you need to purchase household items that can't be purchased with food stamps. These deals ends March 9th.
CVS
Spend $15 Get $5
Peeps 2/$2.98
Hershey's Easter Big Bags 2/$10
Hershely's Easter Assorted Bag 2/$5
Whoopers Robin Egg 2/$4
Hershey's Easter Bunnies, Eggs, or Mini Eggs 2/$7
Cadbury Single Egg, Mini Eggs, Reese's Egg or Hershey Bunny 2/$1.50
Twizzlers Snack Size or Jolly Rancher Sour Bunnies 2/$4
Buy 4 Get $4 ECB
Easter M&M's 4/$12
FREE
Gold Emblem Jelly Beans $0.99 Get $0.99 ECB
That's $9.99 ECB!
Rite Aid
Cadbury or Reese's Eggs Single Pack 3/$2
Get $1 +UP
Reese's PB Cups minis/snack size or Cadbury Mini Eggs $4.99
Get $1 +UP
Reese's PB Eggs, Cadbury Mini Egg Trays, Reese's Reester Bunny $3.99
Get $1 +UP
7-Up and Diet 7-Up 2 liters 3/$3.99
Get $1 +UP
Poland Spring Water 24pk $3.99
Get 1 +UP
Rite Aid Pantry Gusset Bags 24oz $3.99
Get $2 +UP
Kellog's Cereal (specially marked) 2/$5
Get $1 +UP
Folger Coffee 22.6-33.9oz $7.99
Get $1 +UP
Walgreens
Get 100 Points wyb 2
Nice Candy
Hard, Gummy, Chewy Candy $0.79
Chocolate 2/$2
Get 250 Points wyb 3
Theater Pack or King Size Candy 3/$3
Get 250 Points wyb 2
Good & Delish Pasta Sauce 2/$4
Kraft Singles or Oscar Mayer Lunch Meat 2/$6
Get 1000 Points wyb 4
Betty Crocker Bowl Appetite & Hamburger Helper $0.99
Get 1000 Points wyb 2
2/$5
Lean Cruisine
Stouffer's
Hot Pockets
Formula Deal
Get 3,000 Points wyb $30 in Similac Formula 22.5oz and 23.2oz
5600 Points towards your household products!
Target
Buy 5 Get $5 GC
Dukin Donuts 11/12oz $6.99
Pop Tarts 12ct $2.75
Kellogg's Cereal (Specially Marked) $2.75
Tropicana Juice 46/59oz 2/$6
Kellogg's Eggo Waffles 10ct $2
Be sure to check with your local newspaper, gas station if they have any leftover newspapers to see if there are any coupons to maximize your savings.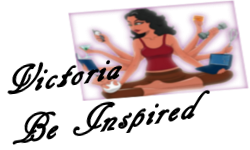 Register for The Blog Workshop Online Conference. Learn how to build a profitable business and more effective relationships with brands and companies.