I've been sitting here thinking how twitter and your business can work together in order to bring more customers to your business. The
Wall Street Journal
has written numerous articles about Twitter and
Netspend
does an amazing job with engaging with their customers. I will admit I am addicted to Twitter as it is so easy to connect with your followers at a moments notice and get feedback faster than any other network.
Engaging with your customers is important as they want to hear that their opinions matter and that you will make the necessary changes in order to make it easier for them. The only thing I don't like about Twitter is that there is a limit on the amount of follower and following ratio or even the fact that you will be thrown into twitter jail if you post too many statuses in one day. I also don't like that not all my pictures and videos from multiple sources such as twitpic, instagram, etc are not posted on my profile. However, I do appreciate the new updates they have taken on with adding headers and advertising of your twitters or page to gain more exposure.
Asking questions to your followers can provide great engagement, but twitter parties are the most fun and surest way to gain followers trust. They know they can reach you at any time if they tweet you and you can also announce things that don't typically need a blog post or video. Sometimes people just want to know who's the face behind the company and what their daily lives are about. (This is where
personal vs professional branding
comes in). Either way people always want to be in the know about products or a person so which ever you choose be sure to stay consistent with posts and always respond back to those who ask questions or just simply wanted to say hi.
Keeps you and your customers in the know about what they want and what you have to offer so don't be afraid to take your twitter account to the next level by purchasing some ads, marketing your business, or even just to say hi and ask how everyone else is doing. Twitter can definitely be beneficial to your business which you can see a huge difference in your profits.
Disclosure:
"This sponsored
po
st
was made possible by SheHeard
. I have been compensated for my time and work on this campaign, however all thoughts and opinions are 100% my own."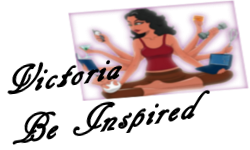 Don't forget to get your Free eBooks and also entered for a chance to win a Soul Purpose Product.