I'm very a perfectionist when it comes to the quality of the posts I provide. I'm sorry if you guys are looking for something inspiring to come out, but I just haven't had anything to bring to the table. Until now . . .
With the mentors that I look up to Mia Davis, The Phenomenal Lauren G, Vibe Will, and more they all mention that its not about the money, but about the service you are providing your customers. Well, initially its really about the money, but after getting into the business and realizing the impact you have on people it really does boil down to that fact that you are serving others and not the money.
For me I don't want to or need to be rich with millions. I will be satisfied with just a few extra dollars so I can give back to those who want to get started in building their own dreams. Blogging has never been about getting free stuff, making money, any of that. I've been blogging way before any of this was available. When companies wouldn't even contact you, no such thing as a pitch e-mail and you didn't even need a media kit. You solely did it for the love of whatever it is you were blogging about. Things have changed and the internet world has soared towards a new atmosphere for business owners, entrepreneurs, and stay at home moms.
Joining Soul Purpose wasn't about how much money I can make, but about inspiring and empowering other women to be financially stabled and building their own empire. I also did it as a challenge to myself to see how far and where I would go in business. Going into business for yourself is about having financial freedom and helping others do the same. In the end you won't get anywhere if all your main focus is making money.
My purpose is to inspire and maybe help someone else go after their passion. Talking about products and services and networking with other people is something that I enjoy doing and will continue to do. Sales/Business has always been in my blood. I knew that I was meant for retail, but I also knew that doing clothes wasn't my thing. I despised majority of my coworkers to work in a clothing retail store, but I did it. I got a taste of what it was like to do food and nope that wasn't it either. I have to feel as though that the product and brand will make a difference not just for myself, but for others.
So put aside the thought of making money. What is the real purpose of getting into the business of choice? What is the purpose, the mission statement, and if you achieve those things how do you see yourself giving back to those who are just beginning?
Sometimes I forget that I have tons of people following me and look up to me for inspiration and motivation to get through the day. I will slip up and talk ish or vent and in the business world this is a no-no, but at the end of the day. It is your business and showing your true colors isn't necessarily a bad thing. It's good to share with people who you really are and to even vent a bit to those who possibly can relate and guide you in the right direction. We are all teachers and students, if not then we won't be able to stay open and learn and teach others.
Going into your own business for yourself sometimes means breaking some of the strict rules that corporate has put on us, but now that the internet, mobile, and tv has taken over most of people's lives that its inevitable and sort of
stupid
old fashion to not jump your business and you out into the net world and eventually branch out into other resources that can get your business the exposure it needs in order to grow as
you
grow.
I see big things in my future, but not until of lately have I really thought about where I wanted to go with my blog and business. At some point in my life I want to be managing multiple of businesses like the Kardashian.
Correction:
The businesses they have built with the exposure they got, but I don't want cameras all in my face 24/7 telling me how to live my life. Or like Kimora Lee Simmons, with her multiple brands of products that has swarm the urban world with the help of her ex-husband Russel.
Again, take the money and the material things out of the pictures. These people had a lucky chance to get where they got to get them to the next level, but they also worked hard to maintain that level of success and more.
So really? What is your purpose? Focus and think hard about it because you must also think about the commitment it will take to achieve the results you are looking for.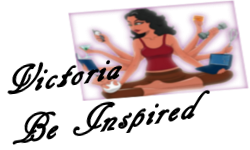 Don't forget to get your Free eBooks and also entered for a chance to win a Soul Purpose Product.