So many people get confused about what they should be doing when it comes to running their business. I let people know if you are going into business for yourself by offering services then you should go in the direction of Personal Branding. This is for people who are want to be known for their services. Personal Branding can also work for those who are in network marketing and mlm which instead of marketing 100% your products and services since its already known people want to know what it is about you that's unique and different so they will buy your products.
Usually in mlm or network marketing you usually buy the person not the products so if you are running a direct selling business like Soul Purpose, Scensty, or MCA then you want to put your face on the product since you are selling it. Assume that people already know what its about, but give them something about you that will help them figure out why you are different than the other representatives in the company.
Why should people join under your team?
What leadership skills do you have to offer that will bring prospects success?
These are the questions you must ask yourself or even ask other people about. Not so much your friends and family. Feedback is important so ask!!
Business Branding is for people that don't want to be in the spotlight, selling themselves before selling a product or a service. Branding your business is often applicable for products businesses which is also great if you are working towards a eCommerce of products that you have developed yourself. This itself means you will have to work harder in informing people that your products will provide the solution to their problems better than some other products. You will have to be up-to-date with the competitor but also don't forget not to compare yourself to them because you can get lost in the competition instead of your own progress.
Before choosing a personal or a business branding, ask yourself:
Am I offering a product OR a service?
Do I want to be in the spotlight?
Who am I selling to?
Am I ready to do PR as myself?
Depending on your answers, you will be able to determine which form is the best for you.
If you're still unsure and feel like you need extra guidance, I'll be more than happy to assist you in the process. Simply contact me using the form
HERE
.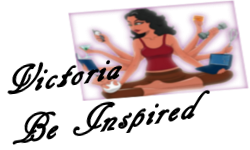 Don't forget to get your Free eBooks and also entered for a chance to win a Soul Purpose Product.