I'm a coffee junkie....
Did I just admit that?
I love coffee and lately I've been enjoying
JavaFit Coffee from Youngevity
, but what also has been the icing on the cake is
Torani Flavored Syrups
.
About Torani:

Since 1925, 3rd generation family-owned Torani has been crafting great tasting flavored syrups that coffeehouses use to make their flavored drinks taste so delicious. With over 120 flavors in Regular and Sugar Free varieties, Torani flavored syrups are perfect for flavored lattes, mochas, coffees, cocoas, Italian sodas, teas, lemonades, cocktails and smoothies. Coffeehouse professionals choose Torani flavors because they are expertly crafted and made with the highest quality ingredients, like natural flavors and pure cane sugar. The Sugar Free flavors have no calories and are sweetened with Splenda. Now, Torani flavored syrups are widely available at retail so you can easily create authentic coffeehouse quality drinks at home.
I've been using
Torani
for over a year now. I was introduce to them last year thanks to
Shespeaks
and I've enjoyed them ever since. This holiday, I had the opportunity to choose two different flavors and share them with family and friends. What I love about
Torani
is that its allergy-free for my 6 yr old daughter. She cannot have corn syrup which is commonly used in flavored syrups, but this company uses pure cane sugar.
I mainly use my Torani in my coffee. My kids love using it in their hot chocolate and with the hundreds of flavors we can come up with tons of new flavors. My favorite will always be Hazelnut, but I had the opportunity to try out Peppermint and Salted Caramel. Both are amazing and really made me feel like I was living off the edge. I'm the type that is strict about how I like my coffee so added these two different flavors made it seem like I was splurging on something expensive.
How Do You Like Your Coffee?
Get Your Coupon!
Sometimes you can find Torani for less than $2 which can make these a cheapie at Walmart.
Disclosure: I received two 750ml bottles of Torani Syrups plus a recipe booklet, 5 coupons for $1 off your next Torani purchase and a special 10% off coupon to buy Torani for the Shespeaks Torani Holiday Cheers Program in exchange for this post. I was not compensated for my time or the post. My opinions are 100% my own and honest.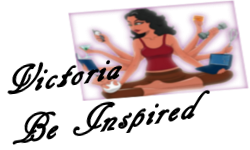 Don't forget to get your Free eBooks and also entered for a chance to win a Soul Purpose Product.