I'm always on the hunt for great cleaning products that will do the job, but are also eco-friendly and won't kill me while I'm cleaning with the heavy fumes.
Ha, ha, ha. As I'm typing this I'm thinking about the first time I ever tried to use
Ecover All Purpose Cleaner
. I needed to clean my stove out and in one of my vlogs I demonstrated what the product did for me. I used Oven Cleaner to get my oven clean, but I was nearly coughing and choking on the fumes that I had to open my doors. AND the product didn't even work to get all that stuff off. I ended up having to use
Ecover All Purpose Cleaner
and it did the trick to clean my dirty oven to a sparkling clean!
What makes Ecover Products so different?
They are all natural products that use plant-based ingredient in their cleaners and they make sure they are eco-friendly when it comes to their packaging and manufacturing their products.
What's inside their All Purpose Cleaner?
Aqua
Alcohol
Capryl glucoside
Lauryl glucoside
Candida bombicola/glucose/methyl
rapeseedate ferment
Sodium Citrate
Lactic acid
Perfume
Fatty acids C8-18
Glyceryl caprylate
Limonene
I'm not a science buff but my rule of thumb is that I can pronounce the ingredient and it has less than 10 ingredients then it won't kill me or my daughter's asthma. Boy, did that Oven Cleaner from Wal-Mart kill me! lol Now that I think back it was funny, but I'm glad I was able to air out the house before my daughter was affected.
I have used this product to mop my floor for the bathroom and kitchen. I put into a spray bottle with one cap full and the rest water. This is suppose to be concentrated so diluting it is important to make sure you get the most out of the product.
I've used this in just about every room and every nooks and crannies of my house. I have even used it to clean windows sorry to the spiders and their homes. Ecover did send me this product and they also sent me their dishwashing tablets. I have in the past praise dishwashing tablets , but these are more hard and not liquid form. When they dissolve its more like a grainy and salt-like texture. I usually use the liquid paks types to soak my dishes and to make them more easier to wash. I could not use this like that and was very sad since this was no use to my home. However, yes the package is open, but I've only used one tablet and I will be giving it away. As you can see in the picture this is what they look like. Click to enlarge photo. And how the packaging will come. :)
Enter the Giveaway! :)
Please
remember
that in order to be qualified you must enter all that is manatory to win the prize. I apologize, but I have found that people are not participating. Therefore, they are disqualified and I have to go to the next qualifying winner which takes longer for me to choose. I do check everything :)
a Rafflecopter giveaway
Disclosure: I was sent 2 products from Ecover in exchange for a product review. Ecover is not responsible for the giveaway. My opinion is honest and 100% my own. I am not being compensated to do this review.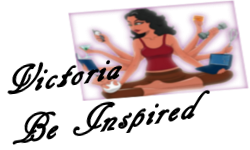 Don't forget to get your Free eBooks and also entered for a chance to win a Soul Purpose Product.
x