Having trouble getting those leads you need to introduce your business to?
Before you do anything with your new business. I recommend you think about people you already know. Write down their name, address phone number, and e-mail address. These things will be essential for marketing.
Family and friends can be your number 1 customer/business partner or they can be your number 1 hater.
Don't be discourage though, these people, you have already built a relationship with and so its easier to talk to them about a business opportunity or for them to try out the products that you have to offer.
If you have samples of your work or an opportunity for them to make money with investing any cash then I suggest you do this. Offer them something that will allow them to get an experience in what it is you have to offer.
Best ways to build your leads list is by offering an incentive's.
E-Book - Write 20-40 pages; anything more can be purchased as a eBook and you can earn money off of it. If you already have an eBook then I suggest you offer a few chapters or pages for view. in return they must sign up for your list, regardless if its a newsletter or a place for you to collect leads. I recommend:

List Wire because this allows you to build your list e-mails without having to clutter up your personal e-mail box. You can also send out e-mails or autoresponders.
If you want it to be more professional I recommend using Mailchimp. They offer pre-templates, and different designs so you can share a more detailed information on your business.

MP3 /videos - No more than 20-30 minutes; after a while it can get boring and I would recommend to break them up into smaller segments so you can sell it and actually earn money off of them, but again this is so you can build your list and by doing this you want people to know what it is that you have to offer and what they will get out of it. People don't want to be sold to or fell like they've been got. They want to feel like they got something out of you for nothing and effortlessly.
Giveaways

There are numerous of ways to do this. You can do a blog giveaway, facebook, twitter, or youtube. Doesn't matter, but offer a giveaway and allow people to win something that you are offering. If you are doing MLM and network marketing let them know if they join your team then you could possibly buy their kit for them or reimburse them a fee of what they paid. Either way there's tons of way to throw a giveaway and invite people sign up to your list.

Live Webinars

Live webinars allows you to have a personal interaction with your audience. This allows them to get to know you, your flaws and all. When there's a blooper this shows them that you are human, but its also great to give them the training, product information, or just to have a discussion about any topics or niche around your market.
Sometimes you have no choice, but to get away from the computer and get people interaction. Going to events and trade shows is good and all, but letting people know in your community that you are in business is the most important thing. This is how you can gain momentum in your business.
Go where the market is, depending on what your selling I suggest going to where its most likely for you to get leads, maybe even sales. Examples:

Gyms if you are selling health, fitness, or weight loss products. Ask the gyms if its okay to set up a stand to hand out samples and your business materials. Don't forget to grab those names and contact information.
Beauty Salons if you are selling beauty products. Offer to do free makeup or pampering sessions. Most people charge for their booths, but if you are willing to do it for free or set up an agreement to where if a customer purchase something they get a free session with you then you can get your leads this way without selling anything. Eventually these people will become your customer if they love what you done for them.
Post ads on free sites like Craigslist. Yes, that's right. Think outside the box and post ads on free sites like this that will allow you the exposure you need for your business.
Be Realistic
Not everything you have to offer is what people want. I see things all the time and it may catch my eye, but once I fully see what they are offering I may not even sign up or buy it. It's also how you come across to people.
Stop selling and start engaging. People don't like to feel like they being bought. They want to feel some sort of connection with you so I encourage that you either start a blog or do 10 minute videos about who you and what you are about. Don't forget about social networks! Engaging is important and ask questions that may be important to who you are trying to reach. I learned from my last post that pictures get a lot more interactions than just some letters posted up.
Don't post anything negative! People may relate but it doesn't show very good on your part. People want uplifting and inspiring people. Turn that negative into a positive, see the good in everything and if its something you can't change then make it into a lesson that you must learn and share it with others because you may not be the only one going through it.
Release expectations. When you hold so much expectations you will end up failing. It's inevitable. Don't hold your breathe for someone to say they will and they don't. This will cause you to experience disappointment in people who you don't know. Trust in yourself only, don't put all your energy, power, and trust in other people to make your lifestyle a success. Only you have that power and power to do it.
Visualize your success. As long as you hold that vision of you being successful and doing the things you imagined yourself to be doing in the next year or 5 years then success is only a moment away. Never lose sight of your dreams and goals and always have your mission and purpose in hand at all times so you won't forget why you did it in the first place. Success to me is living free to do what I want, when I want, with whom I want. I want to be able to have the finer things in life and be able to spend time with my kids without busting my butt 40+ / hrs a week just to make the type of money to enjoy it. Being successful is leaving my physical body with money to give my kids and their kids.
Have any questions specifically to your business? Leave a comment in the section below.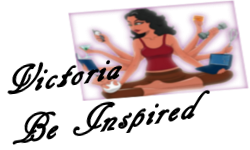 Don't forget to get your Free eBooks and also entered for a chance to win a Soul Purpose Product.