I don't know about you, but I love it when I am able to get homemade soap. This stuff is awesome and to know that it's made with natural ingredients only makes me feel good about putting it on my skin.
Goat Milk Soap
was established in 2006 with the intention to not use chemicals on their own kids' skin and then in 2008
Goat Milk Soap
became official! This family is large, 8 kids and a bunch of animals! I love it! :D I can see myself having this many kids and living on a homestead. ;-)
I received a full size bar of
Tea Tree Essential Oil, half size bar of
Baby Powder and
Cool Citrus Basil, and samples of lavender, black raspberry, and OMH shaving.
When I first opened up the package, I was hit with a punch full of scents. I was excited to put them to work using my new loofah.
Right before bath time Journey was covered in spaghetti sauce and afterwards, he smelled like a fresh baby!
Journey loves the smell of them!
Baby Powder
Tea Tree Oil
Cool Citrus Basil
I used the tea tree oil for my face since I deal with seborrheic dermatitis, but this also worked great as a shampoo for skin condition on my scalp! It didn't irritate my skin, the girls wanted to use the Cool Citrus Basil soap so I let them and they smelled sooo good afterwards, I wanted to eat them! lol
Black Raspberry
Raspberry
OMH Shaving
Hubby was looking for a shaving cream and this sample was just enough for one use and he likes the way it felt on his skin during his shaving session and I can say it was a cleaner shave than before.
My overall experience with Goat Milk Soap was excellent, the kids enjoyed using the soap. They later realized that it had to stay dry if they didn't want it to melt and go down the drain. lol My husband wants to reorder the OMH Shaving bar.
If you want to order, use coupon code
20Review
(for first orders only) and enjoy the awesome Goat Milk Soap! They have a variety of different essentials for your own needs or wants. The full size bars cost no more than $10! :)
Giveaway Time ! WOOT! I love doing giveaways and this one will be going for a week! Don't worry there will be more. Enter to win $20 Gift Certificate to Goat Milk Soap! Please read the information, if its manatory you do not complete the task then you will not be included in the giveaway. Use the Rafflecopter widget below to enter.
a Rafflecopter giveaway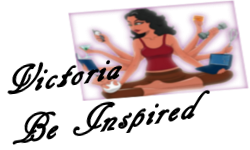 Don't forget to get your Free eBooks and also entered for a chance to win a Soul Purpose Product.